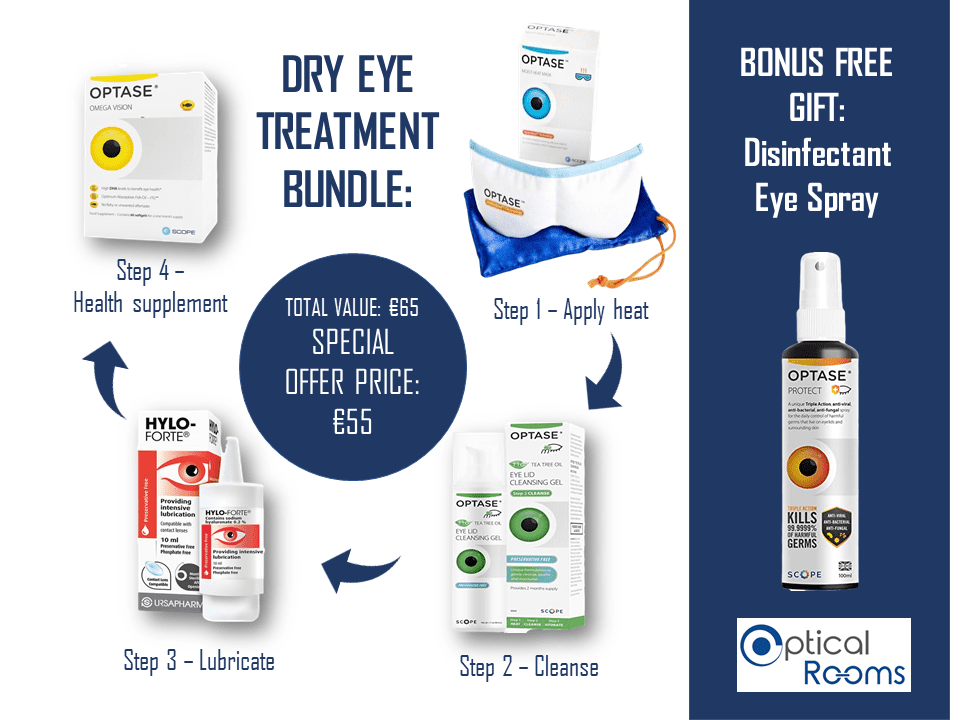 This comprehensive Dry Eye Pack includes: all original and full size
Optase Moist Heat Pack
Optase TTO Eyelid Cleansing Gel
Hylo-forte lubricant eye drops, 10ml
Optase Omega Vision Capsules (60), 2 caps. a day.
Includes a Free Optase Protect disinfection eye spray a triple action disinfection for your eyes, eyelids and surrounding skin. Suitable for all ages.