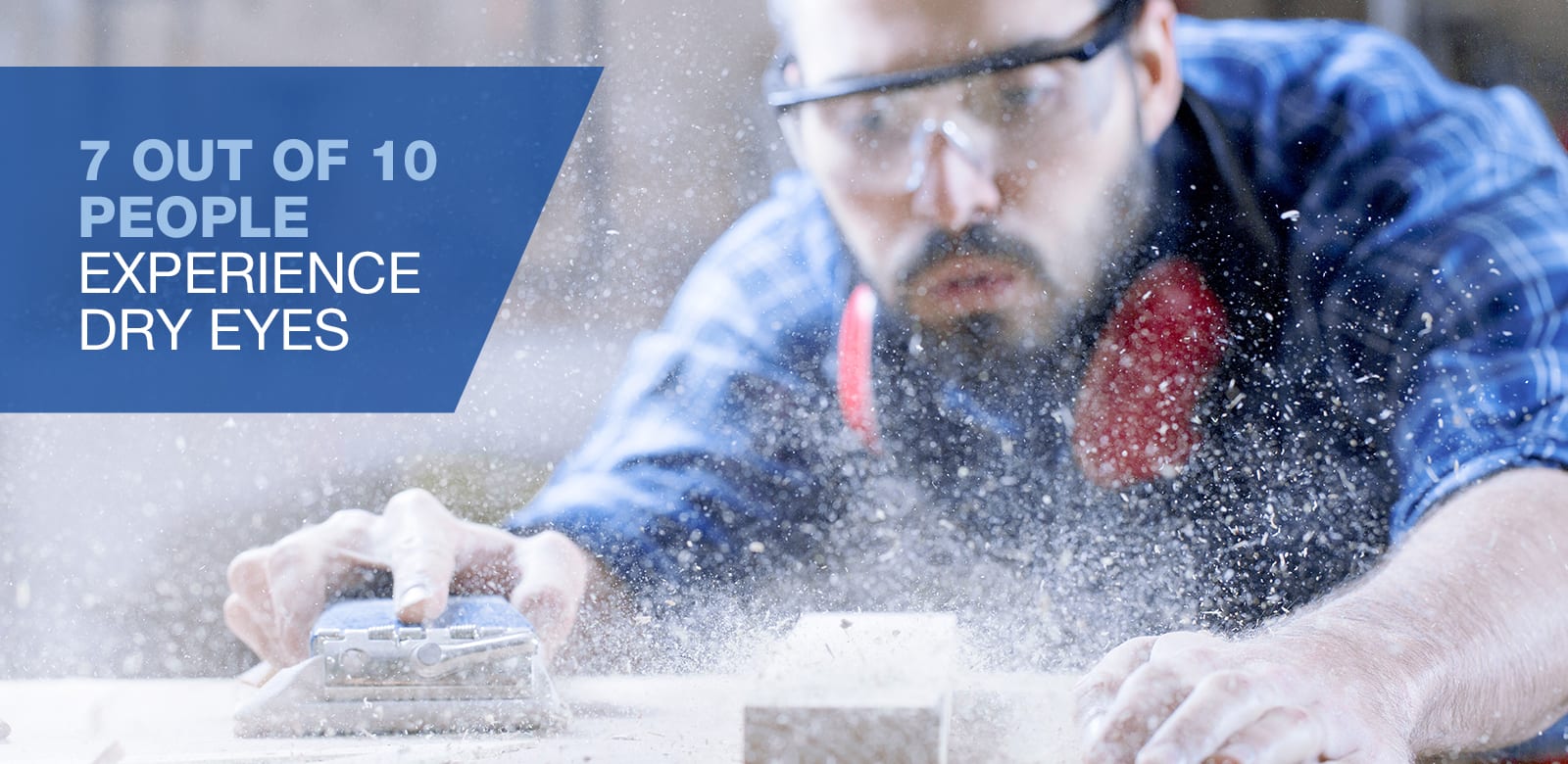 23 Mar

5 ways to battle Dry Eye symptoms
5 ways to battle dry eye symptoms
Dry Eye is a condition where the surface of the eye becomes inflamed and sore due to a poor relationship between the tear film and the eyelids. This might be because your eyes are not producing enough tears, or that the chemistry of the tear film is out of balance.
Did you know:
7 out of 10 people experience dry eyes
80% of people who experience dry eye issues will benefit from eyelid cleansing
Dry Eye is a condition where the surface of the eye becomes uncomfortable due to lack of hydration of the cornea and sore due to a poor relationship between the tear film and the eyelids. Typically this is because your eyes are not producing enough tears, or that the chemistry of the tear film is out of balance. The most common cause is chronic inflammation of the eyelids.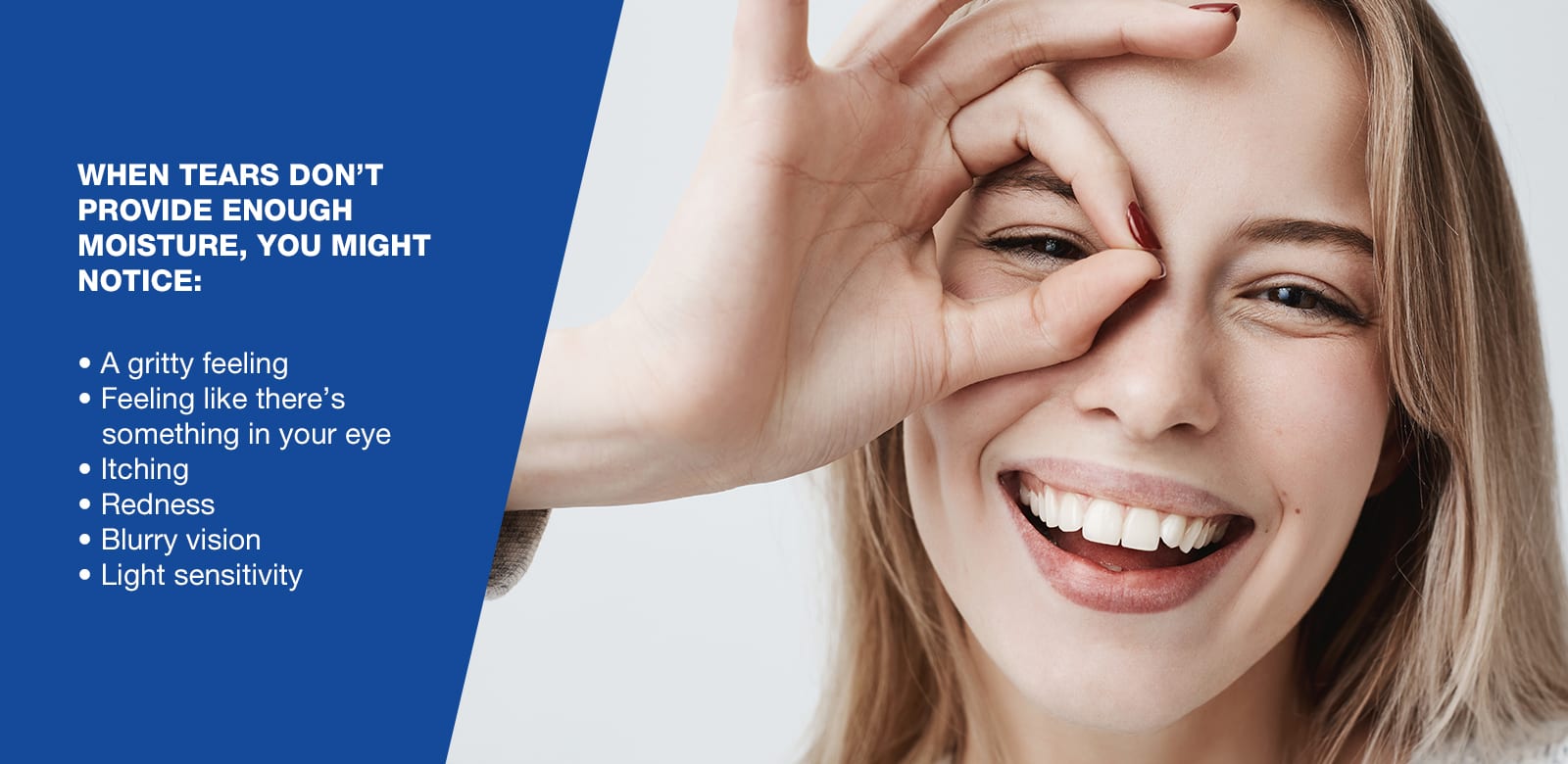 So, what are the options to treat dry eye?
Eye Drops
Some benefits to using eye drops are:
Eye drops offer moisture to your eyes
Eye drops help to relieve dryness and irritation, promoting comfort.
Eyes drops provide relief to burning, stinging and irritated eyes
Eye drops typically are either aqueous or oil based
Eye lubricants a.k.a. Artificial Tears
Eye lubricants are essentially eye drops that help your tear film work more effectively. Lubricating eye drops, a.k.a. artificial tears,
add moisture to the eyes to relieve dry eye discomfort
keep the eye moist,
help to protect the eye from injury and infection, and
decrease symptoms of dry eyes such as burning, itching, and feeling as if something is in the eye.
Things to consider when choosing eye drops or artificial tears:
Some people may find their eyes are easily irritated by preservatives, especially if they suffer from moderate to severe dry eye symptoms. Almost universally now eye drops are preservative free but it is worth checking that this is so in any you choose.
There are many causes of dry eye and this can influence the type of eye drops needed to treat the condition. For example, if you suffer from allergies, an eye drop that contains an antihistamine would be recommended.
Some people significantly over-use artificial tears eye drops, causing them to wash away their natural tears. Prolonged use and/or overuse can cause a dependency on the drops to soothe and moisturize the eyes, as well as protect delicate eye layers. Use OTC eye drops only as directed by the packaging, your optometrist or pharmacist.
Things to consider when using eye drops or artificial tears:
Before using eye drops, it is important to wash your hands properly. This is to protect your eyes from any bacteria.
Try to ensure the dropper does not get in contact with the eyes, lashes or eyelid.
If there is a separate dropper and it touches the eye, do not use it again, throw it and buy a new one. If you insert that again into the bottle, the liquid will be contaminated.
Never use anyone else's ointment and if applying eye ointment to someone else, use gloves where possible.
Eyelid Wipes
Eyelid Wipes are made to gently clean away debris on the eyelid and eyelashes, such as crusting and stickiness, and to revive tired eyes. Ideal for use as part of a daily eye hygiene programme.
When you blink, you spread tear film over the surface of the eyes, moisturizing and nourishing them. This also protects them from foreign particles, eg. Dust.
Some benefits to choosing eyelids cleansing wipes are:
Con­ve­nience – wipes are ready-to-use, with no addi­tion­al pads required
Perfect for if you are on the go – easy to car­ry in your bag or pocket
Also a cleans­ing treat­ment plan – when man­ag­ing inflam­ma­tion or infec­tion of the eye­lids
Heat pads
Heat pads for eyes mimic the benefits of using a warm compress to alleviate dry eye symptoms. Although they cannot cure dry eye, they can provide relief for the following dry eye conditions:
Dry eye disease
Inflamed eyes
Blepharitis,
Painful eyes,
Sore eyes
General eye irritations
By unblock­ing the mei­bo­mi­an glands, tear qual­i­ty is improved, which in turn has pos­i­tive ben­e­fits for eye health, vision and com­fort.
Eye Nutrition
As we age, we become more conscious of looking after our health. This includes looking after our eye health. Foods and their nutrients are key in improving not only our eye health but also our overall health. Vitamins C and E, zinc, lutein, zeaxanthin, and omega-3 fatty acids all play a role in eye health.
Specifically, omega-3s help soothe inflammation in your eyelids or on the surface of your eye. They may also help your tears do their job better. An omega-3-rich diet helps glands in your eye called meibomian glands make the oily part of your tears. The oil helps keep your tears from drying up too quickly in your eye.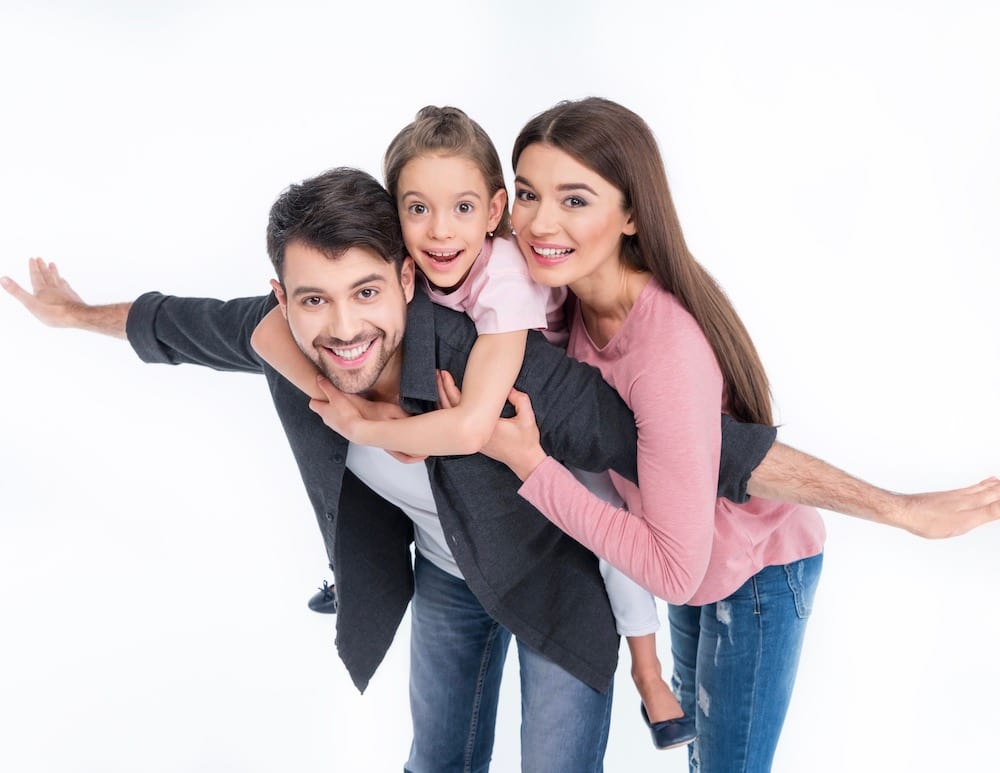 Enter…. TheaPamex  – Ireland's number 1 eye care brand !!
TheaPamex is the Irish subsidiary of Laboratoires Théa, Europe's leading, pioneering and innovative Eye Health brand founded in 1994 by Henri Chibret. The Chibret family has been dedicated to Ophthalmology for more than 150 years.
TheaPamex was introduced in 2018 in Ireland and within only a year managed to earn the trust of Opthalmologists, Pharmacists and Consumers all around the country and become their #1 choice for Eye Care.
TheaPamex  MOTTO
"Eye care without compromise", because we believe neither the consumers nor the professionals should be given sub-standard products.
TheaPamex COMPANY ETHOS
Driving Innovation, Education and Professionalism in improving Eye Health.
TheaPamex VISION
To remain the undisputed #1 brand in the eye care industry in Ireland by creating lasting, quality VALUE for both customers and consumers and staying close to their needs with integrity, truth and dignity.
TheaPamex offer a wide range of unique product formulations that cover 8 key therapy areas:
o Allergy
o Anti-Inflammatory
o Dry eye
o Glaucoma
o Infection
o Lid Hygiene
o Eye nutrition
o Surgery
Furthermore, all eye care solutions produced by TheaPamex are 100% PRESERVATIVE FREE !!
For Dry eye sufferers, TheaPamex offer excellent quality products such as:
Unique, preservative-free lid cleansing wipes with Tea Tree oil to target the human parasite frequently associated with Blepharitis the leading cause of dry eye symptoms. 30 wipes per pack, use daily for 1 month.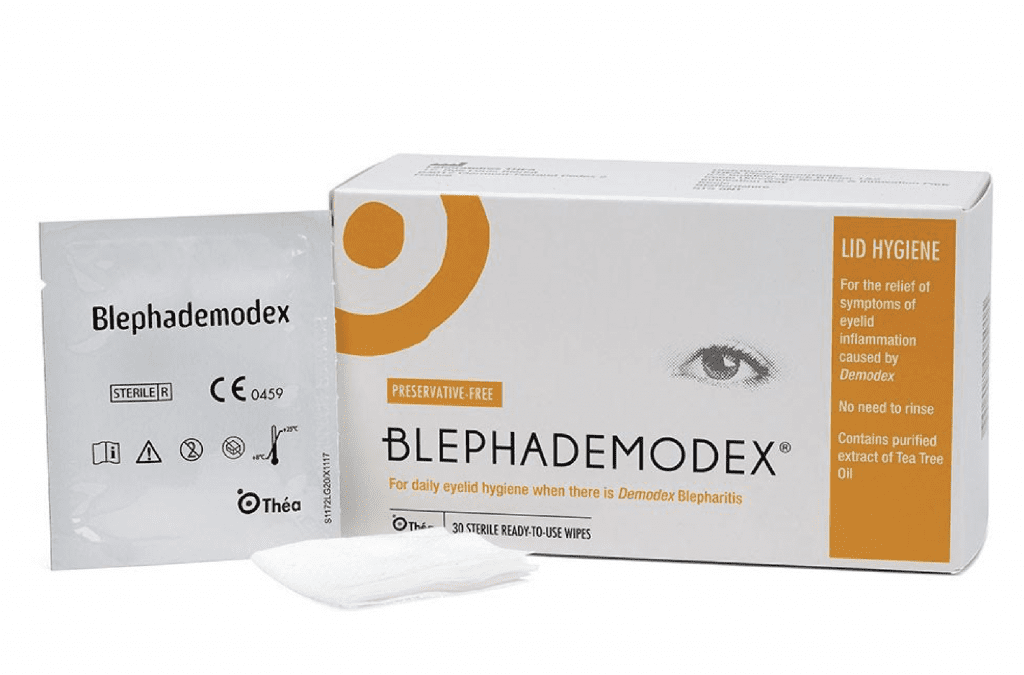 Liquivisc® is a high viscosity eye drop for the management of dry eye disease that has a low level of preservative, allowing reduced dose frequency.
Key Features of Liquivisc
Hydrates and lubricates the ocular surface
Relieves symptoms of dry eyes
Gel formulation retained on the eye, allowing less frequent administration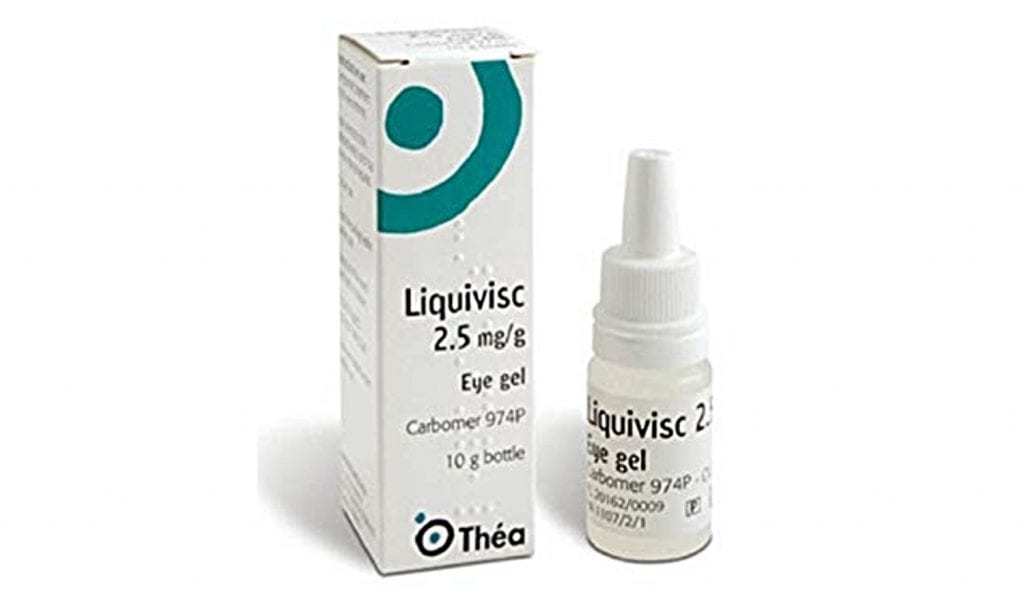 Thealoz® Duo Dry Eye drops are suitable for all Dry Eye sufferers looking for the latest drop, as they combine both long-lasting relief and protection for the surface of the eye.
These handy wipes are great for gentle cleansing of the eyelids and lashes, with no need for rinsing. Preservative, perfume and paraben-free, they can be used from the age of 3 months and are suitable for contact lens wearers.
This eyelid cleansing gel comes in a patented pump dispenser which is easy to use and helps to prevent contamination. Gives a refreshing, cooling sensation as it softens and soothes even the most sensitive eyelids.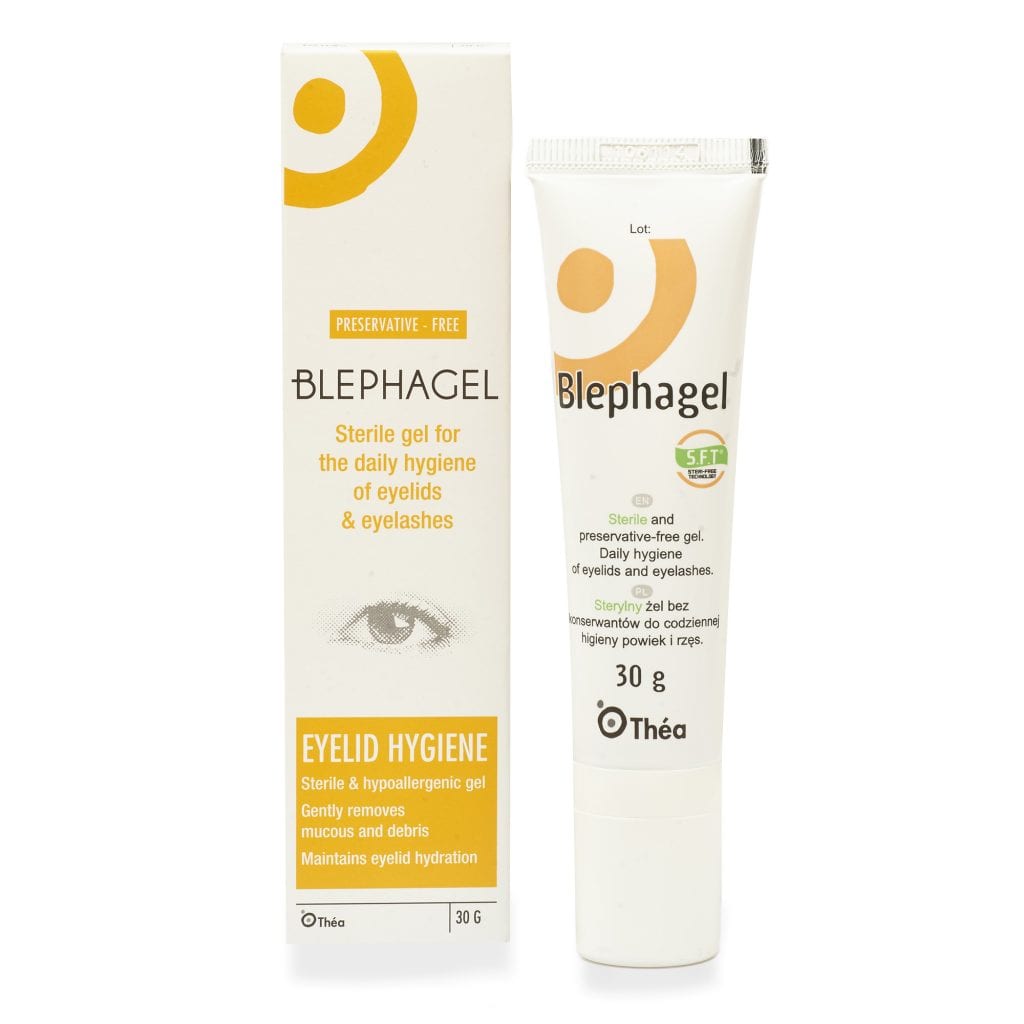 HYABAK is a preservative-free hypotonic solution designed to moisturise and lubricate the eyes.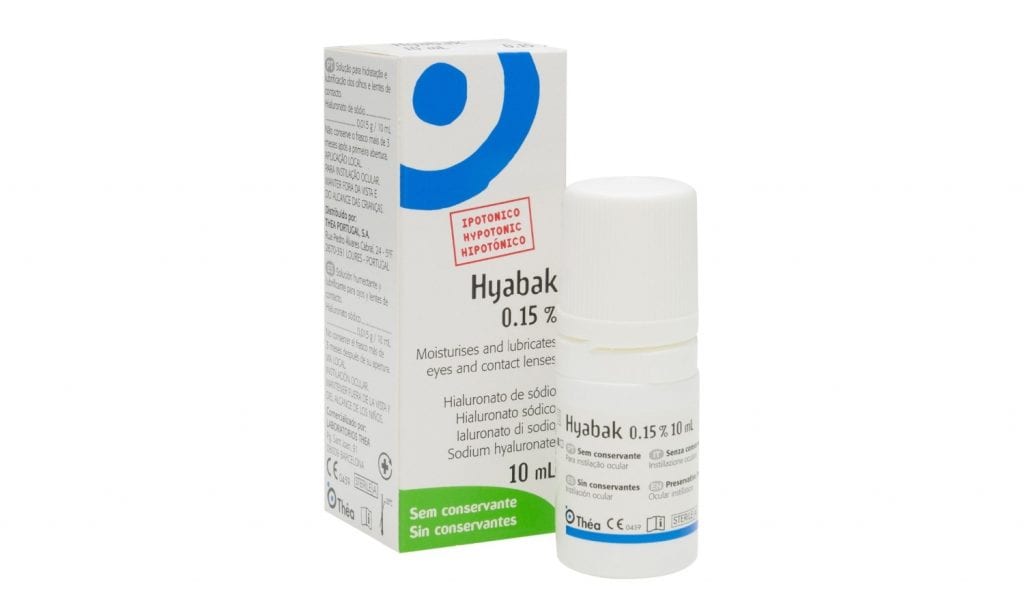 These highly recommended food supplements include much needed anti-oxidants, Lutein and Zeaxanthin, Omega 3 fish oils and essential minerals. Nutrof Total is a unique combination of Omega-3 fatty acids, Lutein & Zeaxanthin, Resveratrol plus key vitamins and minerals, all in a once-a-day formula.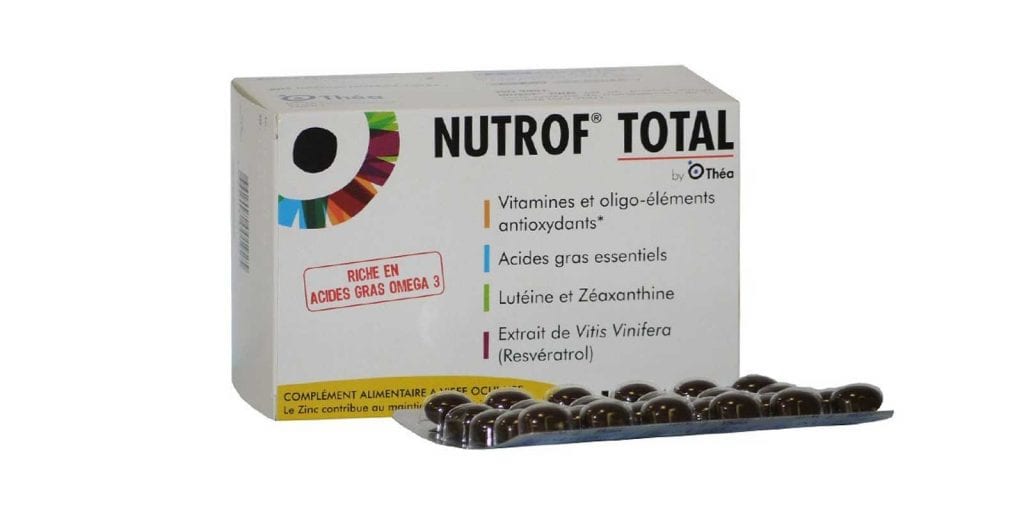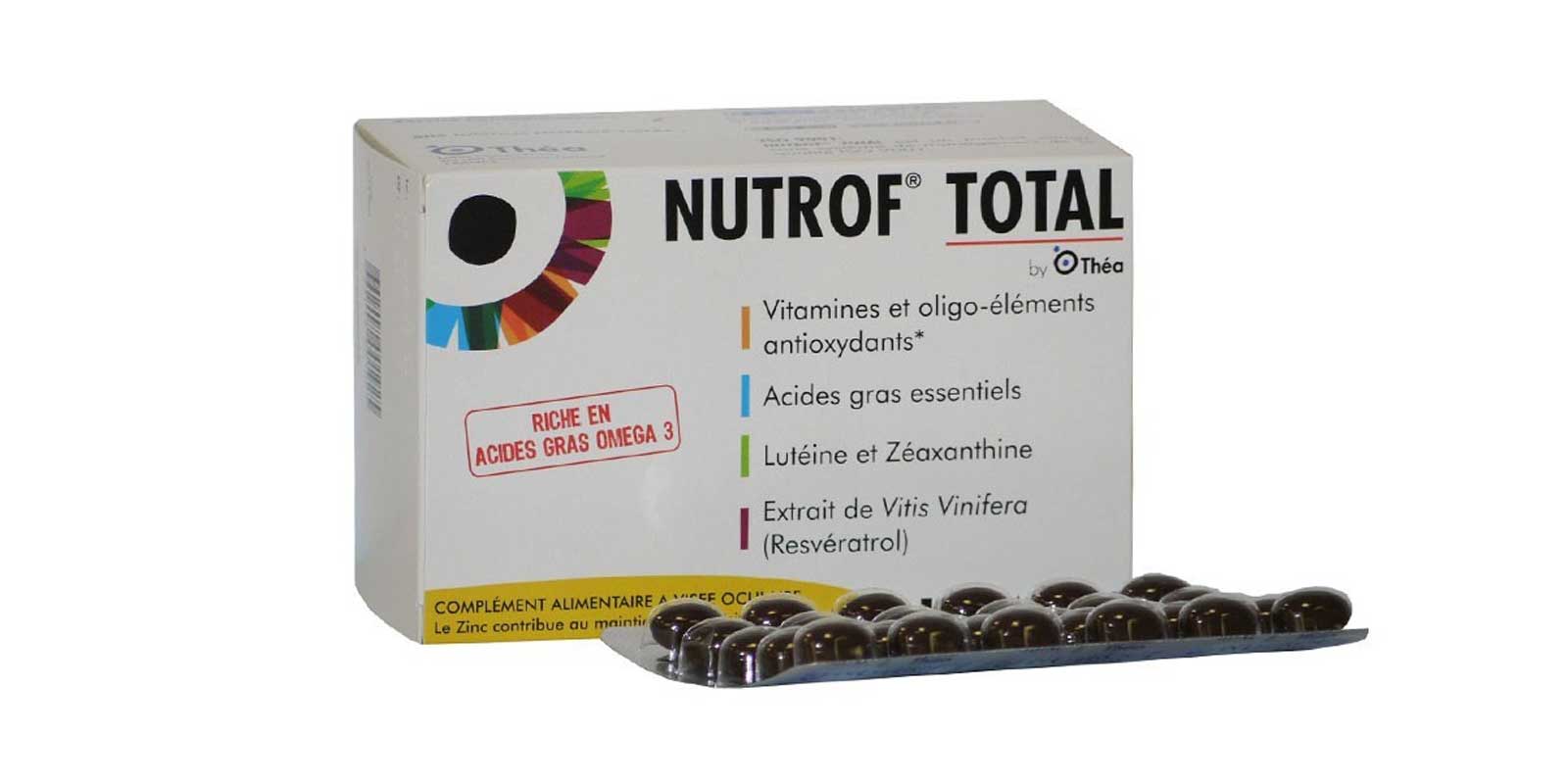 Feel free to contact us for any related reason on info@opticalrooms.com or call our Dublin clinic 01 8089013