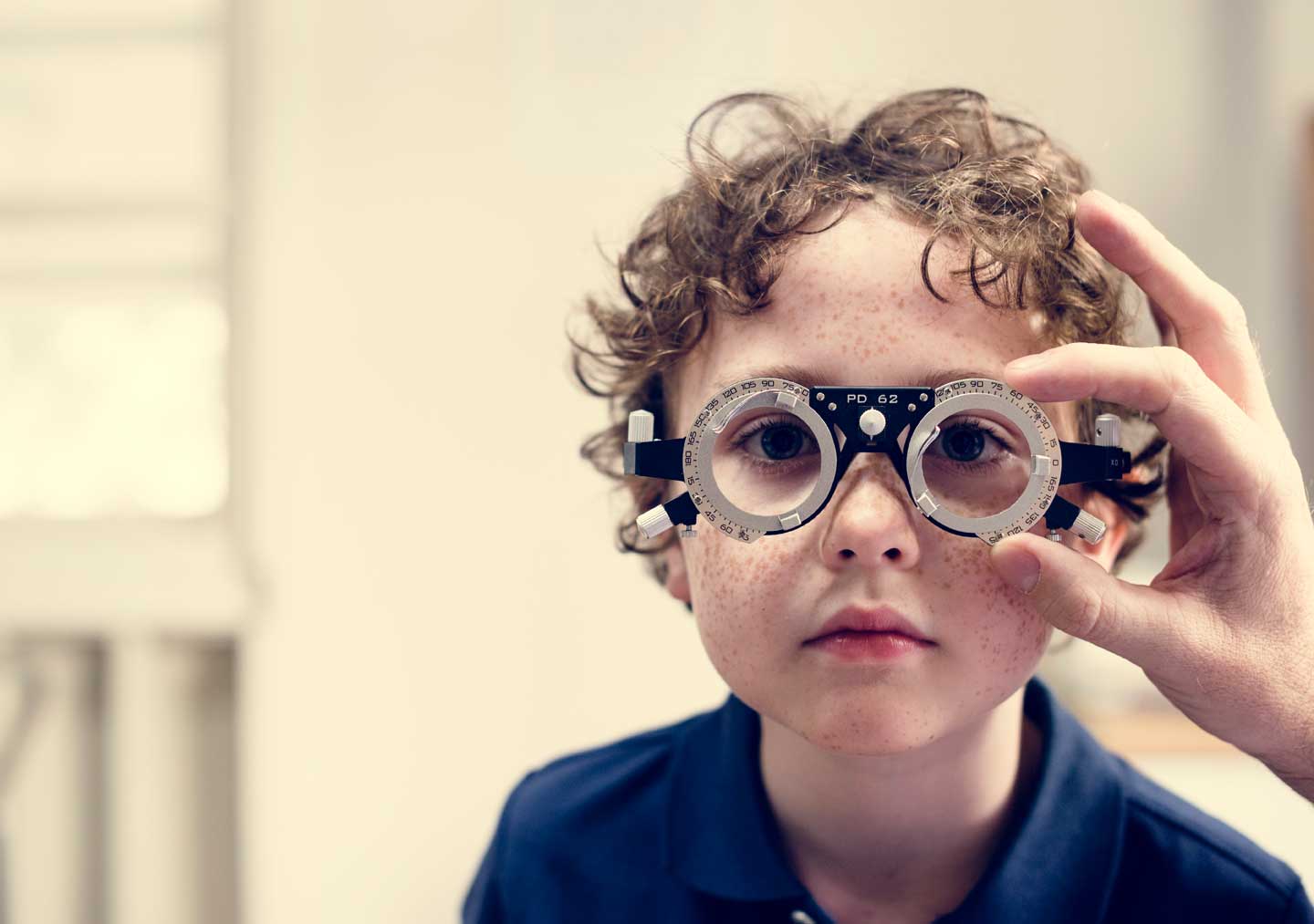 03 Oct

Eye test for Children (Pre-school and School-going)
Eye Test for Children
In an effort to address the lengthy waiting list through the HSE. We are setting up a dedicated children's eye clinics in both our Hanover Quay D.2 and Roselawn D.15 branches.
Different regions throughout the country have different waiting periods. But 18 months is not an unusual period to be waiting to be called for an eye test for children. Unfortunately with children time is critical, as the development of their sight is a rapidly advancing process.
Infants
Generally the child's pediatrician when reviewing the baby overall, will carry out a gross visual check soon after the birth. Further assessments will occur at each subsequent developmental visit. Referrals are initiated if there is an obvious ocular problem with the child, or where a family history of eye dis-orders or disease is noted. We are offering assessments from 6 months upwards.
Eye test for Children (Pre-school and School-going)
We can examine children who are not able to read. With computerized equipment and other techniques. Various tests can asses the power and clarity of vision. Judging the child's reaction can be a good indicator of what they can see.
In the National School Scheme children get a general medical when they enter primary school. This is part of an overall assessment and is only a gross vision assessment. There is a further check before the child completes their primary education. The difficulties arise if, the child is not detected as having a visual problem in the initial check. It can often be too late to intervene and correct this difficulty at the second assessment, should one be found at this stage.
Children that may seem perfect at the initial assessment and develop difficulties in first and second class have then to enter the waiting list to be assessed. This can be initiated by referral through their GP or by requesting an eye test at the local health center, with the community nurse. There is a waiting period either way.
Our aim is to offer a definitive visual assessment of each child. We will direct them through the appropriate channel. This will hopefully reduce the large number of false referrals where the child is normal and needs no further treatment. Alternatively we will give the parents the option to refer the child into the most appropriate care.
We have fully trained experienced optometrist working in both of our clinics. We also have a hospital trained orthoptist working with us, treating children with squints, convergence difficulties and lazy eyes etc.
The initial consultation for this service is €25. We can supply appropriate glasses if the parent chooses and all the follow on treatments as necessary, inexpensively.
While parents are waiting for their children to be seen, we feel this assessment offers great merit and peace of mind. If this applies to you and you would like further information, or you would like to book an appointment please call 01 779 0999 or email us on info@opticalrooms.com
These clinics are in Hanover Medical Center, Dublin 2 and Meridian Clinic Roselawn, Blanchardstown. Dublin 15