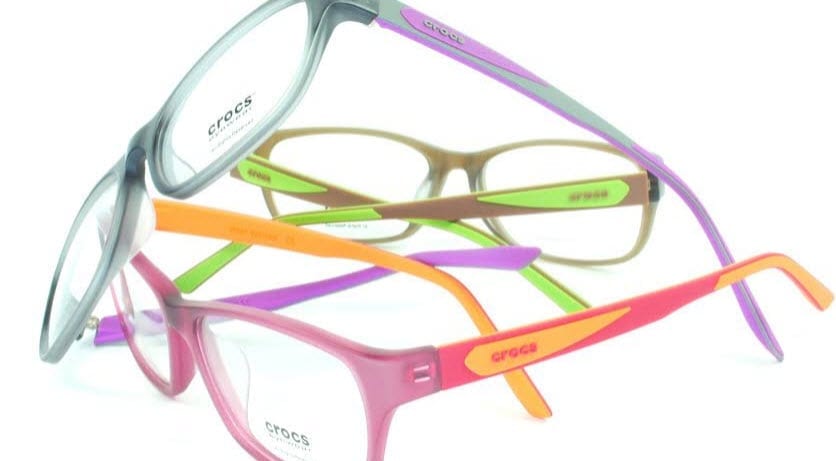 29 Oct

Crocs Eyewear

Crocs eyewear has a new collection of high quality ophthalmic frames that brings the Crocs brand values of style, colour, durability, and comfort to eyewear.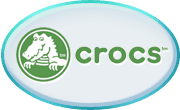 The debut collection from Crocs eyewear truthfully interprets the relaxed and distinctly fun Crocs spirit , incorporating the unique style and creative design in terms of colours, shapes, materials and comfort of Crocs.
This collection consists of 16 models, six different temple concepts, using an assortment of high quality material like nickel free stainless steel, hypo-allergenic resin and flexible polymer.
The essence of crocs shoes are beautifully and technically embedded in the design philosophy, which is evident throughout the collection.
Colours
The unique palette of vibrant colours is iconic to crocs shoes. Adventurous colours are extensively used and carefully matched to Crocs eyewear, to enhance the beauty of the frames, 2-tone and 3-tone colorations are eclectic patterns are prominently featured in this collection. Unconventional decorations create an unexpected twist that is eye catching, yet subtle.

Reliability
Each Crocs eyewear product is checked to ensure stringent quality and safety standards are met. The productions of Crocs eyewear are made with high quality materials and precise attention to the smallest detail on the frames.
Origins
Crocs eyewear reflects its brand heritage by incorporating bold colours and circular patterns, as well as light-weight hypo-allergenic resin materials.
Comfort
Comfort is paramount. For most people, glasses are this first thing they put on in the morning and last thing they take off at night. Hence comfort is an integral factor when designing our frames- detailed ergonomic research ensures an outstanding fit and weight for comfort and protection of the wearer's face.
Style
Crocs footwear is hugely popular across a range of different demographics. To match the needs of our customers, the eyewear collection has styles for chic, fashion-conscious women, dynamic and versatile men, and also for those with an active lifestyle. The collection features a comprehensive assortment of soft curving designs for women, clean-cut decisive lines for men, as well as flexible materials for a fun and active lifestyle.
Crocs eyewear
Crocs eyewear is comfortable, durable and light weight eye fashion in the spirit of fun, freedom and the Crocs "Feel Good" revolution.
Moulded hypo-allergenic resin temples are the highlight of their range. This flexible material allows customised adjustments to give wearers an exact fit, caressing the contours of the face.
In line with the shoes, splashes of fresh colours are carefully used to energise the look.
The temple features an embossed Crocs logo. This concept combines a highly attractive design, with resilience and functionality, ideal for those with a dynamic and sporty lifestyle.
Opticalrooms is delighted to be associated with iconic brand. We carry both their adult and children's range within our Clinics. we are also offering them online with the capability of adding your prescription in a multi-coated single vision lens.
Please contact us on info@opticalrooms.com or call 01 779 0999 for assistance.