OpticalRooms is a centre of excellence for Professional Eye Care.
We are the Leading Corporate Opticians in Ireland.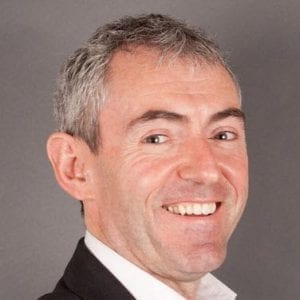 Founder and CEO Don Stack "Opticalrooms is dedicated to clinical excellence within primary healthcare settings". We are proud of what we have achieved so far but have much more to come within the optical sector. Our customer-centered low-cost online model is revolutionising this sector".
We carry a full selection of frames, sunglasses and contact lenses within each clinic as well as online. As we do not have a high-cost retail unit we pass these savings on to you, our customers. We offer easy online ordering and a secure online optical account if you wish. This online account allows you access to your details 24/7 for your convenience.
Mr Don Stack
Contact us and visit either of our Clinics.
1) Meridian Clinic, Roselawn , Dublin 15

2) Hanover Medical Center, 5 Lazer Lane, Dublin 2
3) Cork Wellness Centre, Hollyhill Cork
4) Intel Ireland, Leixlip, Co Kildare
5) Galway Primary Care, Tuam Road, Galway
Contact us to book any of our clinics by calling 01 8089013 for Dublin
021 4829771 for Cork or email info@opticalrooms.com
Contact us by telephone 01 8089013 or Book here online.
Opticalrooms continuously provide top class eye care with the use of our latest and innovative state-of-the-art equipment.
Alternatively, fill your details here and we will revert to you