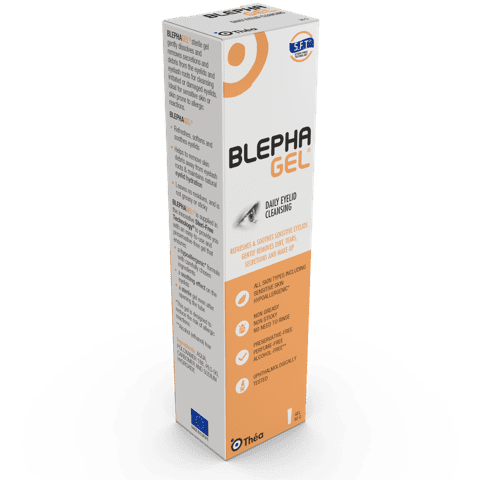 Blephagel is an aqueous gel designed for gentle daily cleansing of the eyelids and lashes. It is delivered by a unique tube that enables it to remain sterile throughout its use without any preservatives Thea call this Steri-free technology (SFT).
Using Blephagel keeps your eyelids clean whilst also respecting the skin around the eyes and its natural bacteria.
Designed for the daily hygiene of the eyes and eyelashes, Blephagel also prevents and aids in the treatment of dry, irritated and inflamed eyes as well as many common allergies. Protect your eye health with Blephagel.